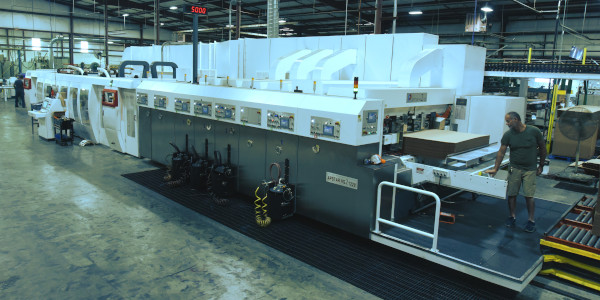 Update: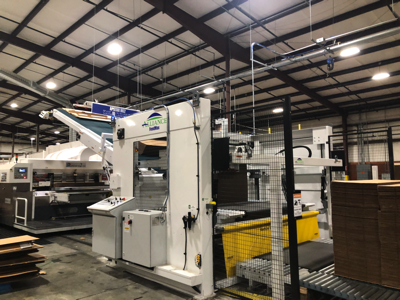 As of October 5, 2021, Cumberland Container has added a new Alliance 66x113" FeedMAX Prefeeder to compliment our Apstar 50" Flexo Folder Gluer.
Key Features –
Improves production performance
Relocates one employee to another machine
Automatic warp compensation -Adapts to variation in board quality
Block priming – Less jams, reducing operator intervention
Auto-centering units onto lift for consistent sheet feeding
---
Cumberland Container is excited to introduce the Apstar HG2 50" Flexo Folder Gluer to its technology fleet. Installed in April 2019, this performer brings quality and responsiveness with one pass inside 1-color and outside 3-color print capacity. This new technology is perfect for e-commerce and is a cost-efficient way to better deliver your message to your customers.
Our Apstar HG2:
Produces final products at a minimum 13.78 x 23.62 up to a maximum 50" x 110" size
Prints 3-outside colors and 1-inside color with +/- 0.02" print registration
Makes full length in-line die cuts
Generates at speeds up to 13,200 boxes per hour
Runs Design Style Trays (DST) or Caps/Lids
Handles up to 59" x 110" blank through machine on skip feed

Can cut 66" length on full die cuts.