Cumberland Container's 50th anniversary celebration featured dignataries, tours and demonstrations at our Monterey Tennesee facility. Media coverage follows.
Herald-Citizen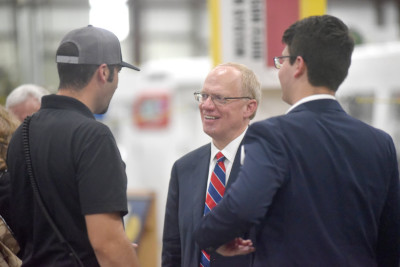 Cumberland Container is celebrating its 50th year of business.
The corrugated cardboard company held tours and a ceremony celebrating its achievement Friday. Cumberland Container specializes in making boxes for other companies shipping needs.
"We've had a great relationship with the city of Monterey," said Mark Jared, Cumberland Container director. "It's the community that has made us successful."
United States Congressman John Rose, Putnam County Mayor Randy Porter and Monterey Mayor Bill Wiggins spoke on what the company has done for the town of Monterey in its years of service.